SPECIAL!! 1hr Phone Reading + 1hr Distant Healing ONLY $160
Benefits from a Healing treatment:
Reduce stress, anxiety, and helps relieve pain

Clear stagnant energy, blockages, and suppressed feelings

Purification and balancing of the chakra system and aura

Help you to connect to your true self - Empowerment

Replenish energy levels and a sense of well-being

Assist in recovery from injury, illness, and surgery

Feel more peace, tranquillity, and serenity within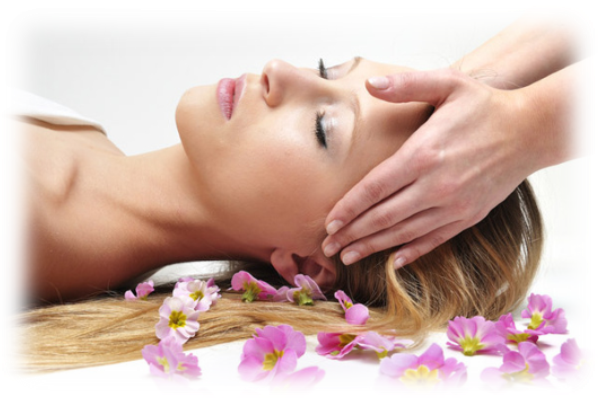 Reiki Energy Healing
Reiki is an ancient Japanese healing technique. It is gentle, simple, loving, and safe and can be applied in person or by distance. It is "light" energy that moves gently and subtly through the body focusing on the area that is most in need of healing. Reiki works on a physical, mental, emotional, and spiritual level. This makes Reiki a very effective healing modality to help you heal yourself, ease pain and illness held within the physical body, and for clearing away any imbalances in your energy fields and emotional body, and chakra system. These imbalances may have come from blockages caused by negative thinking, past lives, daily stresses, stagnant and negative energy, and lifestyle choices. By clearing this away and purifying the aura and energy centers (chakras), Reiki can help to bring you back into alignment and a place of peace within. During your relaxing Reiki session, you may feel a hot, cool, or tingling energy flowing into your body, this is ok. that's the Reiki energy moving through the body performing the healing. Please note: Paula's reiki healing sessions are available by distant healing only, in-person sessions are no longer available. Please read below for more information. And if you have an interest to learn how to do Reiki, please click this
Reiki Training
link for more details and pricing.
Distant Reiki Healing
Distant healing is a wonderful gift for yourself or anyone you know who may need healing for physical, mental, and emotional well-being. This is a powerful, yet gentle, and safe form of healing that works wonderfully to help relieve pain, stress, and tension, and clear away blockages and imbalances, and can help to bring you back into alignment once again. The universal life force healing energy used is not limited by time or distance, therefore, energy healings can also be given without the recipient needing to be present. So, it doesn't matter how far away you are you will still be able to receive healing successfully because we are all energetically connected, therefore the healing will be received just the same as if you were here in person. A combination of healing methods such as Reiki, meditation, and prayer will be used to perform this beautiful healing for you. These forms of healing techniques are very effective and do not require the use of any technology, such as a phone or the internet.
For your healing, you will need to sit or lie down in a quiet comfortable place with your eyes closed where you will not be disturbed for 30 - 40mins. Playing quiet relaxing music in the background and maybe lighting a candle can help you to relax even more during the healing, this is optional. The beautiful healing you'll receive will be done at an appointed time and day that is agreed on ahead of time. For Distant Healing with a phone consultation booking, Paula will call you when your healing has finished to discuss anything that has come up during your session.
Please note: Your full name and location will be required for the distant healing and a photo if possible.
Distant Healing only: 30mins $50
Distant Healing and phone consultation: 1hr $80
To book a Distant Healing, please send your full details via the Contact page or Ph: 021 598 822
Disclaimer:
Paula is not a medical professional and does not claim to be.

Paula's Healings are complementary therapies and are not a substitute for standard chiropractic, medical, dental, mental health or psychotherapy treatment. Therefore healings should not take the place of any medications, medical treatments or evaluations when needed.

Understand that everyone's session results will be different based on the client's individual needs and requirements.

Paula has the right to refuse service to anyone for any reason at any time, no questions asked.